Journal Entry:
Fri Feb 3, 2012, 2:18 PM
Thank you all for reading my journal. I think you will find this one very entertaining.







































Stocks up Just in Time

</a>
The stock market Santa Claus rally arrived late in January. It was just in time. I had invested in equities betting on it to happen when most other people were placing safe bets on utilities and bonds. This was a big relief to us and I am very relieved. I believe the economy will improve through the year and this will help Obama to be re-elected. The prospect of any of the Right Wing Republican crazies being elected would make me wont to vomit.


Symphony

</a>
Barbara and I went to the Symphony, front-row center, and heard Beethoven's 5th Piano Concerto, and Strauss' Emperor Waltz, Fledermaus Overture, and the Blue Danube. At first, I thought I was going to hear Beethoven's 5th, but when it was the Piano concerto, well, I almost nodded off, interrupted by a swift elbow to my ribs.


Jehovah's Witnesses at the Door

</a>
One evening, my wife, Barbara and I were preparing to go out for the evening. She was wearing stiletto high heels, a blue velvet micro-mini dress that looked like a cave woman would be wearing and make-up. There was a knock on the door. She opened the door, looking like a tart and saw it was a group of Jehovah's Witnesses (A religious group). Each one was holding a Bible. Before they could say anything, she said, "I can't talk right now. I am late for my abortion. I don't know who who is the father!" and slammed the door shut on them. We could hear them through the door as one of them said, "Well, I never been sooooo insulted in all my life!"


DINK - Double Income No Kids

</a>
I don't have any kids. I've been hot and cold about children all my life. Sometimes I wanted them and sometimes not. At first, we decided we wanted them and never used birth control. We even went to a fertility clinic and she tried fertility drugs, but those didn't work. She said she, at least, had lots of fun trying. Afterwards, we went to the city adoption agency. The social worker was like the wicked witch in the Wizard of Oz. She only wanted us to adopt babies that were very sick, retarded, or who had drug addiction problems because of their birth mother. When she asked us what religion we would be bringing up the child, we told her no religion. She became angry and told us we can't adopt a child without a religion. So, we stopped trying. There is one last hope for adopting a child and that is if we have a good year with my stock market investments. If it is a good year, we could apply at a private, but expensive place. I am 58 and am considered "too old," but she is 52 and is still considered "acceptable." About 10 to 15 years ago, she had several miscarriages. Finally, one of the attempts ended with an ectopic pregnancy and I had to take her to the hospital for emergency surgery. That ended all hope of doing it naturally. So, now we place our hands in the hands of fate and whatever the world does.


Politics Chat Forum

</a>
I am a Progressive Liberal Left-Wing activist. It was not always that way. When I was a naive teen, I was an activist Libertarian and I was on the High School debate team. Finally, in college philosophy of science classes, I learned Libertarianism and Free Market economics are actually religions. My major was Economics with minors in art and philosophy of science. I've worked all my life for medical research institutions. Currently, I'm an investor. When I go on-line and debate with people and back up my opinions and need political citations, I often quote from the Financial Times and scientific publications. So, it's not like I'm quoting from Mother Jones or something the Righties hate. ha ha. Sometimes, I go here for political www.facebook.com/groups/Discof… discussion on Facebook.


Salsa Dancing Story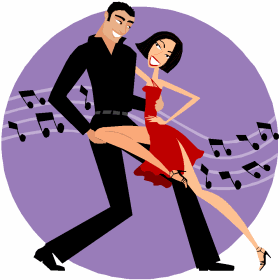 </a>
I have thousands of stories. I love telling my stories to people who like to hear them. My wife is very much like me as well. A Mexican man at her office kept asking her out to go dancing. He only spoke Spanish and he worked in the shipping area. She knows some Spanish and eventually agreed to go out with the man. On the Friday evening of the date, he showed up at my door with a bouquet of flowers. He began perspiring and looked at the address on a piece of paper. He said, "Miss Barbara live here?" in his attempt at English. I said, "yes." Then he really began to sweat and said, "Who are you?" And I said, "I'm her husband." His next words were hysterically funny. He said, "Are you going to keel me?" At that point I began speaking with him in Spanish and assured him I was not going to kill him. I invited him into the house and sat at the kitchen table where I gave him a beer. Barbara walked in and greeted him and took the flowers. He asked her, "Is your husband going to shoot me now?" She laughed and assured him that I was not going to kill him. I asked him why he thought I was going to kill him and he said, "We do not do this kind of thing in Mexico." To which I replied, "We're not in Mexico." Finally, he felt at ease and asked, "What is the protocol? How late can we stay out?" I said, "You're going salsa dancing. So, have fun. Bring her home in one piece. If she's going to stay overnight with you, I'm sure she will call me to let me know so I won't worry." His eyes bulged out so badly, I thought they were going to fall out.


Injured Knee Hike


Fortunately, x-rays show I don't have a tibia fracture as my doctor suspected. It still hurts like a bad toothache in my knee though... www.youtube.com/watch?v=wxrWz9… Here is Dr. Strangelove shouting out, in his own particular way, that he can "valk" again. To celebrate my knee's recovery, my friend Julie did some hiking and climbing with me on a sunny Monday morning. fav.me/d4o5kc5 Enjoy the eight minute long video.



Features


The End by ~yuffiebunny


Fairytales: The Snow Queen by =Rosenbraut


......Floating by `foureyes


last 2011 photo by =kaminaru


Going Home by *HRFleur

:thumb275038108: Suicide by *mippieArt


Leia...Lie...Uso...Mentira by ~Kurosaurio


The roses germinate through my heart by *IgnisFatuusII


SplashFlowers by *IgnisFatuusII


Clouds Over Hurricane Ridge by ~snowsoftJ4C


Sunset by ~aiyoshi


A Tranquil Summer by *UKTara


54 series 02 by *blinkn


Goldfish Carnival by =nanako


FEAR 3 - Downtown Needle by *Arenthil


Infrared Korean Pavilion by *La-Vita-a-Bella


Mermaid by ~gotgituey


Rust in Peace by *La-Vita-a-Bella



Texas,...Where the West BeginsTexas,.....where the west Begins ...





________
This is a Music-Slide-Show with most of the pics we created for a Nite Club Project in Fort Worth Texas in 2011,
Mary Archer ......

:icondevilicious:


came up with all the image concepts,....She is AMAZING,...a creative Wizard

Texas,...Where the West Begins by `foureyes


ShouldI by ~marjasart


When the Earth Falls Down by *AprilLight

:thumb212938733: Clown and The Crane by ~rinkart


For Felutiahime by *emperpep


Axel's Bedroom by *emperpep

:thumb281124944: Hungry? 0598 by *Sooper-Deviant

:thumb281330486: Susica by ~Febo-theRealOne


The Family photo by ~Kisarra


I shall fix your wing by *hachiyuki


Freezing......... by ~closer-to-heaven


Listening to: The silence of the universe
Reading: Financial Times
Watching: The Computer
Playing: Life
Eating: Cheese
Drinking: Kool-Aid

Watch