Journal Entry:
Tue May 31, 2011, 5:14 AM
Thank you all for reading my journal.





































May in Pictures and Words

Amazon's Give Andy a Surprise Birthday Luncheon

</a>
On Saturday, Robin, Julie, Anna and I hiked in Griffith Park. Robin told me she'd treat me to lunch afterwards. When we finished at 10:45, I invited Julie and Anna to come along, but they declined, much to my dismay. I got into Robin's car and instead of driving to the usual coffee shack on the golf course, she drove to Home Restaurant on Riverside and Fletcher. We walked in and a whole bunch of Amazons shouted "HAPPY BIRTHDAY!" to me! They were all wearing t-shirts with Xena's picture and the words, "Andy's Amazons." Robin had organized the whole event and designed the t-shirts. www.facebook.com/media/set/?se… Facebook link

A Special Afternoon

</a>
One Friday, Robin, treated me to coffee at a cafe, where we discussed how to use her new camera. Afterwards, I gave her a tour of my ceramics workshop. She met a classmate, Maria, at the workshop and I introduced them. Following the workshop, we spent a few hours at Descanso Gardens. Robin paid the admission. It has a Japanese garden, waterfalls, and acres of blooming flowers. We took many photos. It was a great place to take her photo so she could place it on a dating website. After leaving the park, she treated me to lunch. Certainly, Robin is a jewel. That evening, I went to a ceramics show in another city with Barbara, my wife, and we bumped into Maria. I introduced Barbara to Maria. Maria seemed confused and asked, "Who was the blonde women from this morning?" And my wife answered, "Oh. That's Andy's other wife." The look on Maria's face was priceless.

Cirque du Soleil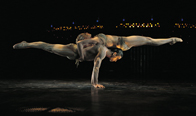 </a>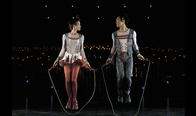 </a>
Saturday, at the Long Beach arena. We had Bristol Farms pre-deliver picnic baskets to our table at the Long Beach Arena so we could hear the Long Beach Symphony Orchestra and see the Cirque du Soleil.

Hike with Julie

</a>
Julie and I took a wonderful afternoon hike and climb with a cool breeze to cool us down from the mid-day sun.

Rapture Day

</a>
Happy Rapture Day!! On this day, all the Born-Again, Fundamentalist, Right-Wing, Gun-Owning, Gay-hating, Black-hating, Medicare-hating, WIC-hating, Male, Christians were supposed to be sucked up or teleported into Heaven so they can play harps with Jesus. Earth would have been a paradise without them.

Marilyn

</a>
It was a delight hiking and climbing one-on-one with Marilyn on Thursday evening. She delights in every challenge without whining and loves the most dangerous precarious slopes as mere problems to be solved.

Black and White Dream


This is one of my latest sculptures. I hope to keep getting weirder and weirder about it.

Jabba's Cave

</a>
On Thursday Evening, Robin and I hiked the steep steps to Amir's Garden and then horsed around at Jabba's Cave in Royce Canyon. We met up with Daniel's Group which was doing a reverse hike through Royce Canyon. www.facebook.com/media/set/?se… Royce Canyon Photos

Midnight in Paris

</a>
Barbara dragged me to see "Midnight in Paris." We had not seen a Woody Allen film in a couple of decades, especially after he became a real pervert. After 10 minutes, I thought nothing of the film. However, once the time-shifting aspect got underway, I was sold. I ended up loving it. sonyclassics.com/midnightinpar…

Atlas Shrugged
Barbara and I went to see Rand's "Atlas Shrugged." When I was a teenager, I went through a long Rand phase and then grew up when I realized her philosophy is nothing more than a religion. However, I still enjoy the book and had fun watching this cheapie www.atlasshruggedpart1.com/?gc… movie version of it.

Car Keeled Over and Died

</a>
My 1999 Daewoo finally gave up the ghost. Its transmission died and I didn't think it was worth fixing. So, I'm either donating it to a charity or sending it to car Buddha.

Features:


Separation by ~Hypnoticell


Kammermusik by =Rosenbraut


010 020 030 040 by ~yohannna


Blue Lotus by *AgiVega

:thumb208102262: dawn of the spring by ~Febo-theRealOne


Entrancing Light 9 by ~lemonsatethelimes

:thumb209502869: Cape May 0241 by *Sooper-Deviant


Kyoto - Kinkaku-ji by ~YukiHX


Tomorrow... by *Senderosolvidados

:thumb208957739: Downtown San Diego by *bwsrj2010


Taking it all in... by ~Nikemd


MIKI SAYAKA by *uturo128


doll by ~dienel96


black swan by ~marie-gold

:thumb177370402: Rose in LoVe by ~Atabeyli


Mood: Love
Listening to: The silence of the universe

Watch

Sounds like things have been busy!
Reply

Yes, I've been so busy I can hardly fit a credit card between each of my activities. Yesterday, I gave away my car to a charity since it has been on its final legs and I didn't want to put additional money into it. We still have a Honda Accord, which my wife uses for her work. I'm considering getting around town by getting a motor bike. To improve my sculptures, I'm considering enrolling in a live-model class. My ceramics show is next weekend. There is sooooo much to do!
Reply

I have a few friends who have motocycles, and they really enjoy them. They also like how inexpensive the insurance and gas are. I hope you enjoy your live model class, and your show goes well. Just remember to slow down and breath.

Reply

Happy, Happy birthday Andy! What a great party! I haven't disappeared, really. Will send a short note.


Oh.....love your sculpture!


Reply

Anita, I'll be having a ceramics show on June 11th and 12th.
Reply

Wow....that's great! You're really going to town with the ceramics! Did you used to do ceramics years ago, or take it up within the last year or so? I trust all is well with you and Barbara. It's really nice to get back by DA and read your journals! They are so interesting!


Reply

I acquired the skill for sculpture when I was a child. I spend thousands of hours making miniatures between the ages of 5 and 13. I didn't consider it anything special at the time. It was just something that was fun. I took it for granted. It would have been nice had someone approached me and suggested I turn it into a skill. But that was outside of my paradigm at the time.

Barbara has been enjoying learning golf from a PGA pro. I'm relieved she's finally doing something that gives her some outdoor exercise. Yesterday, we were at the driving range, and my friend, Robin, who organized the surprise birthday party, suddenly showed up to enjoy my company. She's a good friend.

My car finally gave up the ghost and I donated it to a charity. Maybe I'll get a motor bike. They're a lot of fun. In the meantime, my wife's bf is loaning me his second car.

After 6 months of waiting, the stock market is finally heading south. I don't wish for it to do this. I just simply made the prediction and shorted the market. The lower it goes, the more I make on this round. Without a formal job, predicting the stock market's ups and downs is how I make my income.
Reply

.....Soon!


Reply

Andy, I'm excited to tell you that I will be sharing some beautiful nature with you soon. Thank you as always for showing that what I see it enjoyed by others.
Reply

Beautiful features, thanks for adding mine too!

Reply

Thank you, for the feature !
Reply


Many thanks for the feature!!!

Reply

I've always wanted to see Cirque du soleil *sigh*
Reply

Very beautiful features

Reply